Lee Industries Blog
How 2021's Key Food Industry Developments are Shaping Equipment Decisions
---
Sign up to be notified of our new blog posts.
How 2021's Key Food Industry Developments are Shaping Equipment Decisions
Posted on December 16, 2020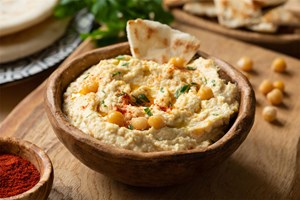 As the sun rises on a new year, food manufactures are seeing opportunities on the horizon. These opportunities, driven by fast-changing consumer behaviors and sentiments, foreshadow an exciting 2021, but may also force operational adjustments to accommodate higher demand and new product innovations. Many of these adjustments will entail decisions to add or modify processing equipment.
Here are some of the key developments food manufacturers have on their plates, and the equipment ramifications they will be paying attention to:
Lasting behavioral shifts in at-home meal consumption
While the surge in at-home meal consumption caused by COVID-19 will undoubtedly decline whenever consumers are able to resume pre-pandemic activities, most experts expect some
lasting effects
that will keep demand high for at-home food products.
From an equipment perspective, this means manufacturers will be looking for
ways to maximize throughput
to keep pace with demand. Considerations may include larger mixing vessels, more efficient agitators (e.g., double-motion agitators that move product ingredients more efficiently and significantly reduce mixing times), and increased vessel jacketing area (where a larger total jacket area improves heating transfer and cooling rates, substantially reducing batch cooking times).
New levels of acceptance and demand for plant-based foods
With the plant-based food market expected to reach nearly $75B by 2027, manufacturers are moving quickly to explore product opportunities and ramp up production. But the physical properties and production requirements of plant-based products can present new challenges for processing equipment, particularly mixing vessels.
To scale production, plant-based food manufacturers must
configure their mixing equipment
around the unique traits of their product. Factors such as the amount of moisture content in the material (plant-based protein mixtures tend to be fluid until heat-treated), the way proteins and other product components combine, and the use of dry, powdery ingredients (e.g., pea or soy powder) can all affect vessel design decisions.
The rise of CBD products
Like plant-based foods, the market for CBD product is taking off. Yet – although legal issues governing CBD's use in consumables are still to be settled – regulations are likely to involve strict requirements. Therefore,
we are advising
manufacturers of CBD food or beverage products to treat their production like a pharmaceutical product, not a food product.
This means the entire production process – as well as the equipment used in the process – must be documented, validated and certified. It is a more rigorous route than manufacturers may be used to, so those planning to enter the CBD product market need to initiate their equipment plans early.
Entrepreneurs see an opening
Thanks to the growth of plant-based and CBD products, along with the heightened demand for healthier food products, there is a lot of activity from new operators trying to make a mark in these virgin categories.
The challenge for these entrepreneurs is to effectively scale their operations from test labs or small production facilities to commercial production levels. While the tendency might be to deploy a basic mixing vessel to save costs, the better route is to match product traits (e.g., ingredient characteristics, batch weight and viscosity, heating and cooling needs), physical space and integration requirements, and throughput objectives to the vessel and agitator configuration that can deliver the best quality and efficiency. In the long run, that approach will yield far more value and savings. (For more insight see these posts:
Factors that Determine the Best Processing Vessel Design for Your Operation
and
Factors that Determine the Best Agitator Design for Your Operation
)
2021 looks like it will be an interesting and active year for the food industry. We're excited to help manufacturers turn their opportunities into realities.
Have a question or an issue you want to review with a food processing equipment expert? Let us know. Our engineers will be happy to discuss your situation.
---