Safety
---
Sign up to be notified of our new blog posts.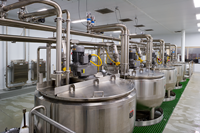 Posted on March 29, 2018 in
Safety
Assuring that your product will always be sanitary and free of contaminants is a critical food processing goal. So, when you are planning the design and configuration of your next kettle purchase, it is important to keep food safety in mind.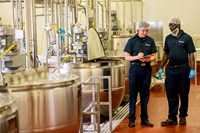 Posted on March 21, 2018 in
Safety
During food processing, the safety of your production team is key. This article features key safety issues to consider in your food processing operation.