Trends
---
Sign up to be notified of our new blog posts.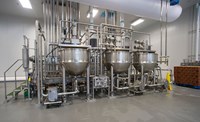 Posted on February 06, 2019 in
Trends
Every year brings new opportunities and challenges to every industry. But for food manufacturing, 2019 will be particularly noteworthy, with important issues facing both food processors and equipment manufacturers alike. This year, new regulations, new technology and new competitors will all play significant roles in shaping the food manufacturing industry.