Lee Industries Blog
A Key Nugget Buried in New Research Identifies How Food Manufacturers Plan to Increase Production
---
Sign up to be notified of our new blog posts.
A Key Nugget Buried in New Research Identifies How Food Manufacturers Plan to Increase Production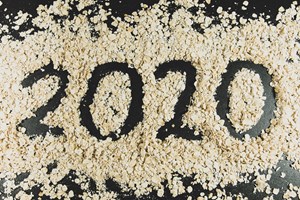 Each year Food Processing magazine conducts research to identify industry trends. At Lee Industries, this is always interesting to us as it highlights the issues on the minds of many of our customers. This year, however, the insight was particularly interesting.
Beyond detailing the strong movement into cannabis-derived food products, plant-based meats and dairy, and even cultured (lab-created) meats, the report cited some fascinating data on the perceptions and operational plans of food manufacturers. For example:
73% of manufacturers feel either "somewhat" (44%) or "very" (29%) optimistic going into 2020



Accordingly, 77% say they plan to hike production in 2020, with 49% planning hikes of 10% or more


Despite this, only slightly more than half plan to add workforce (51%) or open or add lines or plants (54%)
How Food Manufacturers Plan to Increase Production
So just how do these companies plan on hiking production and fulfilling their ambitions for a strong year, if they won't be adding new people or capacity? That's where it gets so interesting, because the report states that the top strategy survey participants identified was to buy processing equipment.
Although this data was buried in the report, we think it underscores a critical point. Food manufacturers are zeroing in on the direct connection between their processing equipment and their efficiency and productivity. And with good reason. Food industry equipment engineers have developed a range of new solutions that specifically address efficiency and productivity. Let's look at a few:
Your kettle's design has a dramatic effect on batch processing time. For example, a larger jacket surface increases the area in which heat can be transferred to the product, significantly reducing both heat-up and cool-down times.


Hemispherical kettle designs affect efficiency in many ways, including a specially designed agitator that can be readily tilted up and away from the kettle body.

This makes cleaning and maintenance much easier and can accelerate batch turnaround times.


Likewise, agitation styles can make a significant impact on mixing times.

Compared to a single-motion agitator, for example, a double-motion agitator uses counter-rotating blades to move ingredients more efficiently from out-to-in and bottom-to-top of the kettle, accelerating heating and cooking.


Larger kettle sizes can contribute to higher production, but there's an art to choosing the best size. It is generally possible to expand the size of original batch process kettles by up to ten times without adversely affecting product – the "10X Rule" – but this is contingent on the specific product characteristics and processing environment.
There are dozens of other examples, all sharing the objective of helping food manufacturers improve throughput, quality and consistency.
Food manufacturers are optimistic for their future and planning to increase production – significantly, in many cases. And more and more, they are relying on well-engineered processing equipment, customized to their specific manufacturing environment and product, to accomplish that.
That's interesting, indeed.
The process and application engineers at Lee Industries have been designing and manufacturing the highest quality custom-fabricated alloy processing equipment for the food, pharmaceutical, cosmetic and chemical industries for over 90 years. Contact us if you'd like to discuss your situation with one of our experts. We'd be happy to help you make your production goals a reality.
---