Lee Industries Blog
How Trends in Pet Ownership and Food are Shaping Pet Food Processing Equipment Decisions
---
Sign up to be notified of our new blog posts.
How Trends in Pet Ownership and Food are Shaping Pet Food Processing Equipment Decisions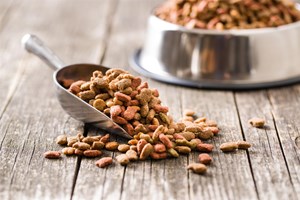 More than ever, Americans love their pets…and that is having a major impact on food processing equipment decisions.
The pet food and pet care products market has been growing steadily, with the most recent data showing that 67% of U.S. households -- two out of every three -- own a pet; a significant increase from 56% pet ownership in 1988 (Source:
2019-2020 APPA National Pet Owners Survey
). What's more, pet owners are spending heavily on their pets, with total pet industry expenditures increasing nearly 10% between 2018 and 2020.
Research also suggests
that the COVID-19 pandemic will further accelerate the importance of pets in the U.S.
This growth is accompanied by a significant shift in pet food consumer demands that mimic human food trends. Like human food producers, pet food manufacturers are now emphasizing more varied products that reflect increasingly personalized dietary goals and use new, healthier and higher quality ingredients. Even food safety requirements for animal food production are mimicking human food, as the Food Safety Modernization Act of 2011 (FSMA), which overhauled food safety regulations, included provisions for pet food.
Together, these factors are leading pet food producers to review, and in some cases expand, their operations. As they do, many are taking a critical look at their processing equipment to optimize production efficiency and performance.
Equipment Considerations for Pet Food Manufacturers
Here are some of the areas for pet food manufacturers to consider:
As consumers demand healthier, more varied pet foods, manufacturers that can easily adapt equipment from product to product will be at an advantage. Features like easy-access design, clean-in-place vessels and two-piece sanitary ball valves that can be disassembled by hand, can speed each cleaning and turnaround episode.



Unconventional ingredients like fruits and vegetables are being incorporated into pet food to increase nutritional value, along with alternative protein sources, including harvested protein fermentation, plant-based proteins and even insect proteins. Based on factors such as viscosity and temperature sensitivity, these new elements can introduce processing challenges that require specialized or more flexible vessel or agitation designs.


As the breadth of ingredients and products grows, so too does the challenge to adhere to FSMA requirements. Equipment with safety features like metal and foreign object detection technology, can enhance safety throughout the manufacturing process.


According to Food Engineering, 32.4 percent of all food waste is due to production issues, a fact that becomes more important to pet food manufacturers as they increase the use of costlier ingredients. The design of the processing vessel should therefore be given extra consideration. A hemispherical kettle, for example, heats more evenly and incorporates a continuous scraper system to help discharge ingredients quickly and completely, limiting the possibility of ingredients remaining in the vessel after cooking and reducing the amount of waste in each batch.
By most accounts, the U.S. pet food industry is in a fascinating growth phase. Manufacturers will want to pay close attention to their processing equipment to capitalize on the opportunities.
Have questions? The Lee Industries engineering team would be happy to help you learn more. Just contact us to get started.
---