Lee Industries Blog
Engineering Advancements That Make Cleaning and Maintaining Your Processing Equipment More Efficient
---
Sign up to be notified of our new blog posts.
Engineering Advancements That Make Cleaning and Maintaining Your Processing Equipment More Efficient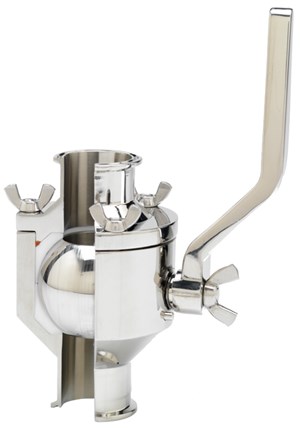 Cleaning and maintaining processing equipment is vital for production teams in the food, beverage, bio/pharma and chemical industries, but these processes can be costly and often take up enormous amounts of time. Operators looking to add efficiency can benefit from knowing how certain processing equipment advancements can make cleaning and maintenance as close to painless as possible.
Take the example of sanitary ball valves, which can often be challenging to tear down, clean and service. It makes sense that the fewer parts and easier they are to disassemble, the more efficiently you can manage the cleaning and maintenance process.
Conventional ball valves typically have three pieces – top, middle and bottom valve body sections – that require tools to disassemble. But Lee Industries produced two-piece ball valve designs that can be disassembled by hand – an engineering feature exclusive to our 3A Sanitary Manual Ball Valve. Multiply the resulting time savings for every service task on each ball valve in the plant and you begin to realize the potential efficiency gains, not to mention that less time spent on cleaning and maintenance means more time available for production.
Engineering advancements give today's operators more control over their cleaning and maintenance procedures than ever before, so it's worth investigating how available design choices– particularly in mission-critical processing equipment such as kettles, tanks, agitators or valves – can help you optimize the efficiency of your operation.
For more information, see
Uniquely Lee: 3A Sanitary Manual Ball Valves.
---