Lee Industries Blog
The CBD Product Market is Still Poised to Take Off, But Think About Operations Before You Jump On
---
Sign up to be notified of our new blog posts.
The CBD Product Market is Still Poised to Take Off, But Think About Operations Before You Jump On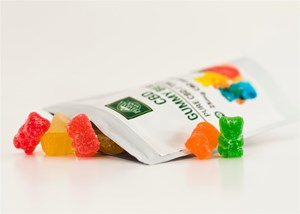 Before the COVID-19 crises pushed it off the front page, there was no escaping the buzz of potential in CBD-infused product manufacturing. In the food and beverage industry, everyone from conglomerates like Modelez and Coca-Cola to specialty or startup manufacturers of candies, gummies, chocolates, soda, coffee and beers was exploring burgeoning market opportunities. Likewise, investments were being made in wellness and beauty products, where manufacturers were actively developing rubs, balms, massage lotions – even mascaras and intimate lube products – with CBD oil as a key ingredient.
Rest assured; manufacturers are still in hot pursuit of CBD opportunities. Cowen & Co predicts the American CBD market could reach $16 billion by 2025. And that's just for CBD. Should marijuana/THC become legal for at least three-fourths the population, Nielson projects an additional $34.8 billion!
Sure, manufacturers are still working their way through uncertainty, particularly in food and beverage, where legal issues governing CBD's use in consumables have yet to be resolved. But those seeking to capitalize would do well to think now about the unique production challenges of CBD and THC product manufacturing.
#1 Recommendation for Processing Food Products with CBD
"The best advice I can give a manufacturer of CBD-infused product is to treat it like a pharmaceutical product, not a food product," says Tim "TJ" Knob, Applications Engineering Manager at Lee Industries. "Federal regulations aren't set yet, but when they are, they will almost certainly treat CBD as an active ingredient that triggers strict processing requirements. Producers who pay attention to those requirements early on will have a distinct advantage -- and be able to build significantly higher equity values -- than those who wait."

Manufacturing for pharma products differs from food product manufacturing largely in the documentation, validation and certification of the production process and equipment. For pharma products, a protocol must be established that is repeatable and controlled. This means the entire production process must be precisely documented, including validation of your equipment's construction, surface finishes, capacity, vacuum rating, jacket pressure, and internal pressure rating. It must then be fully certified by external inspectors to verify that this exact "system" produced this particular product.

Which is why producers who conquer the learning curve early put themselves in a stronger position for success. Not only is it difficult and time-consuming to switch an engrained operation to a certified process in midstream, but when additional capacity is needed, you can't simply add equipment -- pharma production regulations require a like-to-like match to the process and equipment that has been certified.

Pharma manufacturers are accustomed to operating in this environment. Most will purchase and prep equipment before their product gets FDA approval, so they are ready to launch and scale operations right from the start. That's a lesson food manufacturers might need to learn.
Other Considerations for Manufacturers of CBD Products
CBD-infused product manufacturers must also account for other considerations in their operations:
Depending on the product, equipment features like vacuum processing may be beneficial for deaeration or concentration efforts. This can be an advantage when making products like gummies, when liquid content is being reduced and solids content increased.
Testing processes and equipment to verify the active ingredient is properly distributed throughout the product with no pockets of concentration. It will also be necessary to quantify and document the amount of the active ingredient contained in the product.


If alcohol is also a product ingredient, the processing equipment may need to be explosion-proof-rated. This can be the case even if alcohol is not an ingredient but is stored in the vicinity of the processing equipment.


The market for CBD and other cannabis products will grow considerably in the coming years. Improve your odds of being a part of that growth by thoroughly planning your process in advance.
Need help? The Lee Industries engineering team would be happy to help you learn more about CBD product production or discuss your operation.
Just let us know
.
---