Lee Industries Blog
When it Comes to Customer Satisfaction, Food Manufacturers Have the Right Process
---
Sign up to be notified of our new blog posts.
When it Comes to Customer Satisfaction, Food Manufacturers Have the Right Process
Posted on December 22, 2021
Sam Walton famously said "There is only one boss. The customer. And he can fire everybody in the company from the chairman on down simply by spending his money somewhere else."
The iconic founder of Walmart would be proud of the food manufacturing industry these days. In its
just-released study
on U.S. customer satisfaction, the American Customer Satisfaction Index (ACSI
®
) ranks Food Manufacturing highest within the Manufacturing and Nondurable Goods sector and tied with Full-Service Restaurants for the top position among all 47 industries and ten sectors it researched.
Not only did the food manufacturing industry achieve the highest score of 80, compared to the 73.7 weighted average of all industries, but it was one of only two manufacturing industries—athletic apparel being the other—to have increased customer satisfaction between 2020 and 2021.
Processors Overcome a Challenging Year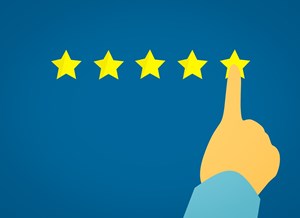 Kudos to the food manufacturers that make up the ACSI index. During a year marked by a pandemic, worker shortages, supply chain issues and other difficult challenges, they were able to meet customer demand for availability, quality, cost, and consistency better than any other industry.
This doesn't surprise us. We've been part of the food manufacturing industry for over 90 years, building processing equipment for manufacturers large and small—in fact,
several of the individual companies ranked highest in the ACSI study produced their products using a Lee vessel.
We know that food manufacturers are among the most innovative and quality-conscious companies on the planet, qualities necessary to manage through a challenging year and come out on top. From our vantage point, the industry's customer satisfaction ranking is well-earned.
Look for similar results next year. Many categories of food manufacturing are experiencing growing demand—forecasts for products like
sauces
,
soups
,
jams
and jellies all exceed 3% compound annual growth rates—which will continue to inspire new products and processes designed to garner high customer satisfaction.
And we'll be here to help make that happen. Lee Industries' application engineers are experts at helping food manufacturers meet production quality objectives while maximizing throughput and efficiency. We're happy to help you explore improvement opportunities for your products or turn new product ideas into product successes. Just
let us know
how we can help you.
---