Lee Industries Blog
Don't Buy the Wrong Relationship on Your Way to Buying the Right Equipment
---
Sign up to be notified of our new blog posts.
Don't Buy the Wrong Relationship on Your Way to Buying the Right Equipment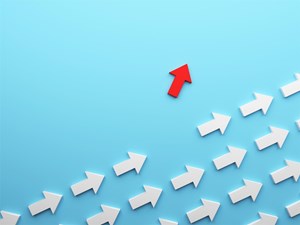 Gather a group of experienced processing plant managers and ask them to describe their focus when deciding which supplier to buy core equipment from and you'll hear a range of different opinions—from construction quality and durability to equipment features and performance…and price. But one recommendation they'll likely all share is this: evaluate the equipment manufacturer's ability to help optimize your efficiency.
Would that perspective mirror your approach to equipment purchasing? It's typical to think of the purchase of equipment in terms of the product itself; a type of commodity transaction. Yet the experienced operator recognizes—especially for equipment central to their operation— that the equipment isn't the only thing you are buying. You are also buying a relationship that can add significant value to your operation.
The difference in those buying philosophies can be impactful.
Two Questions Processors Should Ask of their Equipment Provider to Improve Operational Success
When reaching out to potential equipment manufacturers, operators should pay special attention to the providers' ability to help them improve throughput and productivity. Here are two key focal points:
1. How can the equipment manufacturer help improve processes?
The best processing equipment manufacturers have great experience and insight into the factors that cause processing inefficiencies. They typically have a team of Applications Engineers, often with particular industry expertise (e.g., food, cosmetic, chemical), who can identify and solve production bottlenecks.
For example, in one recent case an Applications Engineer from Lee Industries was able to show a customer seeking to buy a 1,000-gallon kettle that buying two 500-gallon kettles and staggering their runtime would achieve the needed capacity, while eliminating an inherent offloading stress point, thereby accelerating total throughput.
These specialized Applications Engineers can be invaluable when it comes to matching the operation's processing need with the ideal equipment. Many food products, for example, require careful cooking and mixing processes to achieve their desired final state. But factors such as the product's viscosity, miscibility, or the chemical traits of its ingredients can pose considerable challenges to equipment design. An experienced Applications Engineer can devise the vessel style, jacketing structure, agitator type and other components best suited to the product and the facility in which it will operate.
2. How can the equipment manufacturer help avoid downtime?
In a recent Food Processing
study
, food and beverage plant floor professionals were asked to identify their biggest risk to meeting production targets. The leading answer, by far (42% v. 27% for the runner-up), was "unexpected equipment failures".
No one is in a better position to help avoid this downtime than the manufacturer of your plant's core equipment. Their knowledge of the components and their experience working within similar processing environments gives them critical insight and data that can keep your equipment running trouble-free. Evaluating this capability should be a key element of your vendor selection process.
For example, your manufacturer can set up a preventive maintenance schedule with you, customized to the equipment you have, its age, the products you produce and your pattern of use. Such a program will check for general wear, agitator alignment, gearmotor condition, jacket integrity and condition of the ball valves. They can then help you establish a scheduled-replacement program for bearings, bushings, seals and scraper blades—all key contributors to unexpected equipment failures.
Furthermore, your manufacturer may be able to help you identify and maintain a customized local parts inventory so that you always have the right parts on hand to avoid long downtime.
Other Important Contributions to Seek from Your Equipment Provider
There are several other characteristics to look for in your equipment provider. Each of these, for example, can add further value to your operation:
Testing lab:
Some processing equipment providers – including Lee Industries – offer a testing lab that manufacturers can use to determine how their ingredients and processes will behave at scaled production levels and identify ways to improve the mixing and cooking process. This can be a great way to experiment and fine-tune different ingredients, formulas or processes to achieve the results you want.
Engineering support:
Beyond the value an experienced applications engineer can provide to improve existing processes, your equipment manufacturer can help you avoid costly mistakes in other ways. For example, they can collaborate with your R&D team to determine how to efficiently scale new products from the lab to production or help avoid unnecessary delays by proactively planning for projected volume triggers.
Production problem-solving:
In some cases, obstacles to efficient production seem impossible to overcome. A strong relationship with your equipment manufacturer can go a long way toward finding a workable solution. Here are a few examples where creative problem-solving made a big difference:
The impact a sophisticated equipment manufacturer can make on production efficiency can be significant. As you face your next equipment purchase decision, be sure to consider your vendor's ability to provide value beyond the equipment itself. Otherwise, you might be missing out on the most valuable part of the process.

Let us know if you'd like to connect with a Lee Industries Applications Engineer. For more information on this topic, check out these resources:
---