Lee Industries Blog
Challenge Accepted: Accommodating Low- and High-Viscosity Product in the Same Vessel
---
Sign up to be notified of our new blog posts.
Challenge Accepted: Accommodating Low- and High-Viscosity Product in the Same Vessel
Posted on August 18, 2021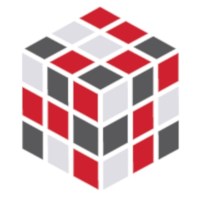 Challenge Accepted is a periodic review of how we solved a unique customer challenge.
It's one thing to engineer a processing vessel solution to optimize production for thick, high-viscosity product. But engineering a solution that works well for a product that starts as a water-like mixture and gradually takes on the consistency of heavy paste? That is an entirely different challenge.
That was the situation our engineers faced when a large personal care products manufacturer came to us looking to expand production capacity for a key SKU. What's more, the manufacturer also hoped to use the new vessel to mix many other products, which covered a wide range of viscosities.
To accommodate the drastic change in viscosity during the targeted product's mixing process – which starts with blending thin liquids and transforms into a highly viscous ointment as ingredients are added – the manufacturer was using two separate vessels in their operation. One vessel used a single-motion agitator with a single frame or propellor to continuously mix the liquids, and a secondary vessel, fitted with a double-motion, counter-rotating agitator with a high-shear mixer, mixed the product when it thickened. Transferring between the vessels resulted in additional labor and extended batch time during transfer of the product from the first vessel to the second as part of their process.
The only way to add capacity in this setup would have been to add space to their facility and buy additional vessels to either replace or augment the existing two vessels.
The Solution: Creating an 'All-in-One' Vessel Using Impeller Technology
But what if the entire mixing process could be done in one vessel? If that was possible, it would significantly enhance production capacity, while also opening up a new level of operational flexibility.
Lee Industries' applications engineers engaged with the manufacturer's R&D and production personnel to fully understand the product's chemical composition, its operational processes and the facility's limitations. Beyond the key SKU that initiated the challenge, they also reviewed the range of other products that the manufacturer hoped the new equipment could accommodate.
It became clear that, to successfully process the product in one vessel, it would require completely different mixing styles at different stages of the process. This ability would also give the vessel the flexibility to be used for a variety of other SKUs.
The Lee application engineers provided the solution by creating an alternative to the high-shear mixer on a double-motion agitator. They designed a powerful impeller that could both create traditional flow at the lighter viscosity stage and provide the bottom-to-top and side -to -side flow necessary to properly mix ingredients as the batch thickened. A unique shaft design – in which concentric inner and outer shafts could be independently programmed to operate separately at specific points in the mixing process – enabled both a single-motion mixing and a double-motion, counter-rotating process to be deployed on-demand.
The ROE – Return on Engineering
The resulting agitator configuration was capable of perfectly mixing the product as it transformed from low to high viscosity. This gave the manufacturer the ability to replace the two separate vessels they were using with two 'all-in-one' vessels, thereby doubling production within the same operational footprint. Further, they could now use the vessels for many of their other SKUs, providing additional flexibility to respond to demand shifts, periodic production spikes or new product development needs.
While mixing vessels are at the core of the manufacturing process, your operation is unique. That is why it is always a good idea to engage with your equipment engineers early in your process, before making decisions that paint you into a corner. Lee engineers have the experience and resources to solve complex processing problems, and we welcome a good challenge. Be sure to let us know if you're looking for ways to improve your operation.
---