Lee Industries Blog
Chocolate and Confection Manufacturers – Remember the Valve
---
Sign up to be notified of our new blog posts.
Chocolate and Confection Manufacturers – Remember the Valve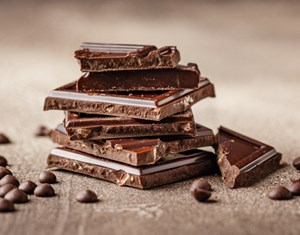 Here's a truly inspirational message seen on a t-shirt recently:
"Save the Earth. It's the Only Known Planet with Chocolate."
It's a funny line…and its chocolate-loving sentiment is shared by a growing number of us, according to data from the National Confectioners Association (NCA). The organization found that in the first six months of the pandemic, sales of candy increased 3.8% and chocolate grew 5.5%, with premium chocolate up 12.5%. In grocery stores, candy sales were up nearly 17%, and chocolate sales increased 18%, with premium chocolate up 21%, during the same period.
It is this kind of robust performance that is leading many chocolate and candy producers to expand production and optimize efficiency in their operation. As they do, one area that shouldn't be overlooked is the performance of their in-line and flush-mounted ball valves.
Processing valves are particularly important to chocolate and candy manufacturers as the flow of temperature-sensitive, sugary products through a line is susceptible to product hardening, which will clog production, slow output and raise maintenance costs.
Valves Have Become More Specialized
In years past, producers of chocolate and candy products were content with the use of industrial carbon steel valves and processing equipment. It was less expensive than stainless and, since sugar inhibits the growth of bacteria, was considered safe. More robust health and safety regulations have largely changed that, forcing most producers to install sanitary stainless ball valves, piping and vessels in their lines.
While today's food manufacturers and makers of pipeline metal detection systems should always use valves designed for sanitary applications, there are other considerations for ball valves that contribute to safe and efficient confectionery production performance.
3A Certified Sanitary Valves
3A certified sanitary valves adhere to the highest USDA and FDA standards and are at the cutting-edge of hygienic design and technology. Any food that comes in contact with 3A certified equipment has the lowest risk possible of becoming contaminated.
Jacketed Valves
For applications where temperature-induced solidification is a concern – such as liquid chocolate and confectionery products -- jacketed valves and piping play a crucial role in preventing in-line clogging. A precisely formed, open jacket that encloses the body of the valve receives a flow of steam or hot water to maintain the desired viscosity or product composition as the product runs through the valve area.
When exploring valve jacket options, don't be tempted by cheap methods of applying heat to a conventional valve, such as heat tape or bolt-on jackets. For best performance, manufacturers should look for direct-welded jackets, which transfer heat much more efficiently and reliably.
Two-Piece Construction
Of particular importance to chocolate and candy producers is the ease with which valves come apart for hassle-free inspections and thorough cleanings. Manufacturers can gain a significant boost in maintenance and cleaning efficiency by deploying a two-piece valve design that disassembles by hand instead of a conventional three-piece valve that requires tools to disassemble and clean.
As chocolate and confectionery manufacturers respond to growing demand by adding capacity and/or efficiency to their operations, processing valves should be part of the consideration. Their impact on food safety and operational metrics can be surprisingly significant.
For more information about 3A Sanitary Valves, visit
here
, or
contact
a Lee Industries specialist. We will be happy to discuss your situation.
---