Lee Industries Blog
Lee Industries Receives ISO Quality Management Systems Certification
---
Sign up to be notified of our new blog posts.
Lee Industries Receives ISO Quality Management Systems Certification
Lee Industries recently received the
ISO 9001:2015 Quality Management Certification
, a marker of the company's ongoing commitment to the highest international standards of quality.
The International Organization for Standardization is an independent, non-governmental group whose standards support and measure innovation.
ISO 9001:2015 is the latest version of one of these standards, one which sets requirements for a quality management system that helps businesses and organizations increase their efficiency and improve customer satisfaction.
Receiving the ISO 9001:2015 certification confirms Lee Industries has established and applied a quality management system for the manufacture of stainless steel ball valves and stainless steel processing equipment. The certification covers Lee's kettles, tanks, blenders, bio-reactors and more.
Delivering superior products has been a key focus for Lee Industries since the company received its first certification eight years ago. According to Lee Industries president Joshua Montler, the certification validates Lee Industries' commitment to customer satisfaction.
"Exceeding our customers' expectations with our products is our main goal," said Montler. "Staying current with a quality system is imperative to continually delivering processing perfection to their manufacturing lines."
When perfection is missed, Lee Industries executes a
quality control process
to investigate the root cause. This problem solving process has resulted in increased quality performance, which has been recognized with certifications like the ISO 9001:2015.
"The certification is a huge undertaking for a company and lets our customers know when they purchase Lee products – they are purchasing top quality," Montler said.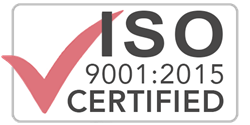 ---