Lee Industries Blog
Seeing the Future of Food and Personal Care Processing: Observations from the Fall Industry Events
---
Sign up to be notified of our new blog posts.
Seeing the Future of Food and Personal Care Processing: Observations from the Fall Industry Events
Posted on October 30, 2019
Every year, we spend a lot of our September and October time at industry tradeshows. We like the opportunity to see our customers, meet new people, and hear what's on the minds of those around the industry. This year's Fall shows for us included Process Expo in Chicago and two Las Vegas events -- the International Baking Industry Exhibition (IBIE) and PackExpo.
As always, we learned a lot about the current state of the process manufacturing industry.
Food Industry Quickly Moving to Meet Health-Conscious Demand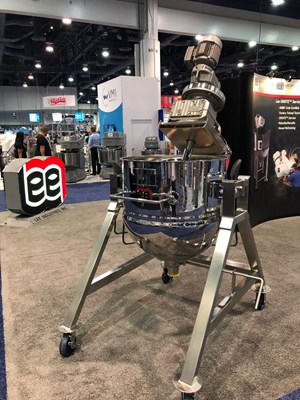 The movement in food processing toward natural ingredients and healthier products is dramatically accelerating. Manufacturers are planning more and more products featuring fresh, locally grown ingredients and pure-only recipes. This is especially visible in a proliferation of vegetarian and vegan products.
Clearly, there is a growing shift to more specialized food products and away from mass production. Driven by a strong economy and the availability of new consumer distribution options like Amazon or local delivery, there is a surge in products from smaller producers – such as restaurants commercializing their sauces and salsas – and upscale ready-to-eat products like custom soups. Many show attendees were comparing this phenomenon to the growth of the micro-brewing industry.
From a processing perspective, this raises some important issues, such as:
To maintain the integrity of fresh ingredients, how they are handled during processing must be carefully considered.

For example, designing kettles with gentle lifting and folding agitation may be necessary to achieve product quality objectives.


As preservatives and binders are removed, ingredients can be harder to mix and breakdown, which may necessitate specialized agitated processing equipment.


With so many smaller processors entering the market with their products, there will likely be a growing need for education in process development, to help them learn to produce their products efficiently and maintain consistent quality.
And it's not just human food that is trending to more natural and healthier ingredients. Pet food processors are clearly on a similar path, while also planning to ramp up production of specialty products (e.g., breed-specific, age-specific, size-specific foods).
CBD Exploding in Food and Personal Care Products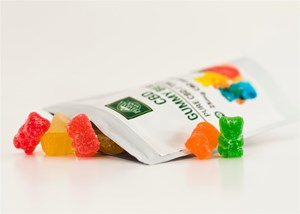 An extraordinary level of interest and investment in producing CBD products was evident at each of the Fall tradeshows. While regulations for using CBD in food products is still being sorted out at the state and federal level, many producers are working diligently to be able to hit the ground running as soon as they can.
For personal care products, manufacturers seem to be using CBD in just about everything applied topically – ointments, lotions, shampoos…even mascara!
With the U.S. market for CBD products projected to exceed $16 Billion in just five years, it's easy to see why manufacturers are eager to jump into production. Smart operators, however, will anticipate regulatory restrictions and build their processing equipment with features engineered to handle active ingredients, and with the same levels of documentation, certification and validation required of
pharmaceutical product manufacturers
.
The Processing Industry Remains Bullish
From a business perspective, show attendees were in a mostly positive mood. While there seemed to be moderate concern for the potential of a slowing economy, it was outweighed by a perception that these trends are embedded in sustainable market shifts – like increased health consciousness – and enthusiasm for new product development. One anecdote that illustrates this: at PackExpo, each morning there was an unusually large contingent standing outside the exhibit hall early, waiting for the show floor to open…not a typical scenario given the Las Vegas nightlife!
Thinking about producing a new product? The
Lee Industries engineering team
can help you identify the best approach for your operation.
---