Lee Industries Blog
Skincare Products: How to Make Sure You Get the Right Processing Equipment
---
Sign up to be notified of our new blog posts.
Skincare Products: How to Make Sure You Get the Right Processing Equipment
Posted on October 27, 2021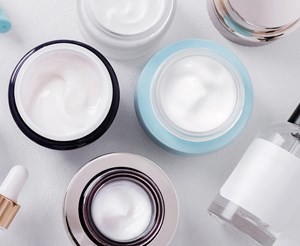 Beauty may only go skin deep, but clearly, that's enough to make today's market for skincare products quite appealing.

Representing the largest share—nearly 40%—of the $400B global cosmetic industry, the skincare products market is expected to grow at a 5.24% annual compound growth rate through 2026, when it will exceed $200B in global sales. Driven by consumer willingness to pay higher prices for higher quality products and increasing demand for sun protection, anti-aging and male skincare products, skincare products manufacturers are tuning their operations for expanded production. And while the market is dominated by legacy companies like Proctor & Gamble, Unilever and Estee Lauder, many smaller companies are helping to expand the market with exciting product innovations.
The Challenges of Processing Skincare Products
Mixing high viscosity products intended to penetrate the epidermis poses special challenges for manufacturers of skin and sun care creams and lotions. Those looking to increase production must recognize these challenges and configure their processing equipment in a way that ensures a consistent and scalable operation. Here are several key factors skincare product manufacturers should focus on when specifying their processing equipment:
Fabricate to GMP/clean-room standards:

To skincare product manufacturers, nothing trumps the importance of ensuring a clean-room-level operation. For mixing vessels, this emphasizes the need for high-polished finishes both inside and out, including welds—to at least 20-30 Ra, and in many cases, an after-electropolish-finish of 6-12 Ra for product contact parts. Some units require a sealed, pressure-vacuum top to prevent contaminants from getting in the vessel and eliminate cross-contamination from other vessels in the plant.
Specify heavy duty build-quality: With continuous processing of creams and lotions at viscosities that can exceed 750,000 cps, it is important to demand a heavy-duty design agitation system. This means specifying high-horsepower motors with high service factors that exceed your highest expected loads; a robust gearbox drive; and a heavy-duty agitator frame and shaft for more durable and long-term operation.
Get the shear performance right: The core mixing objective for skincare creams and lotions is to achieve complete product homogenization. Skin-penetrating products require tight particle size emulsion, which demands a high-shear component. For proper agitation selection, it is critical to specify your level of emulsion and work with your equipment provider to determine the ideal shear performance for your operation.
Ensure batch control: Products meant to be absorbed into the body must be processed with exacting control over the quality and consistency of every batch. Manufacturers must produce perfect homogenization, with active ingredient distribution throughout the entire batch. This can be achieved by selecting and incorporating suitable controls, agitation, piping and vessel sensors into your build.
Account for the need to flex: Often, product manufacturers will use a single vessel to produce different products. If that is your situation, you can design your equipment to handle the range of products you might encounter. For example, The Lee Tri-Mix™ Turbo-Shear mixing system can mix viscosities up to 2,000,000 cps when needed. Yet, because the shear is driven from a separate motor, the agitator can flex to a double-motion, counter-rotating agitator for products that don't require shearing.
The skincare products market is surging, and manufacturers are making important decisions about scaling their production. By closely exploring the factors that impact equipment choices, skincare product manufacturers will be better able to seize their opportunities.
For more insight, download our guide Mixing Topical Ointments, Gels and Lotions in High-Viscosity Applications. Or connect with a Lee Industries application engineer to help you think through your needs.
---