Marie Eckels
---
Sign up to be notified of our new blog posts.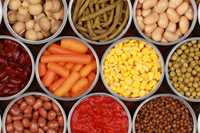 Posted on November 09, 2022 in
General
As we hit the home stretch of 2022, food processors find themselves planning for 2023 within an exceptionally fluid and unpredictable marketplace. Due to such demand-side impacts as inflation and post-Covid consumer behavior shifts, and supply-side challenges like ingredient shortages and increasingly rapid product development, processors know that success in the coming year will rely more than ever on operations that are agile, adaptable, and efficient.